3 Outside of the Box Ideas to Spruce Up Your Intranet
So you've had your Intranet Software for a while now and it's not doing enough to encourage employees to want to use it. Or maybe, you just got your Internal Communications Hub and want to do everything you can to start it off on the right foot. Well, here are a handful of unconventional tips you can use to really help drive up the usage of your intranet.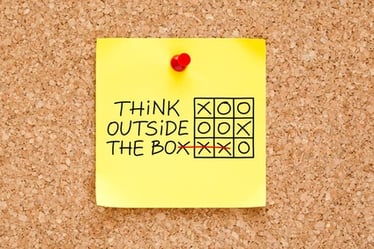 Kuddos Corner
Who doesn't like to be recognized; especially by their peers or management? Utilize a forum or blog component to allow other employees/management recognize someone else they see going above and beyond their normal job duties. It's a complete upward spiral! When employees see others being recognized, they will be encouraged to do the same in hopes they get recognized. It also feels good to give someone else "props" so employees will be on the lookout for this above and beyond behavior. This is also a very quick and easy way to improve your employee culture at your hospital.
CEO Blogs
It's often difficult for upper level management to effectively and efficiently communicate to the rest of the employees and staff. Giving the CEO space on the intranet where he or she can post their ideas, thoughts, words of encouragement, praise, etc. where everyone can see it can be a great way to easily expand management's reach. It will help connect upper level management to the rest of the staff and really help promote a team-like, "we're all in this together," type of attitude. Employees don't like being kept in the dark so they will come to the intranet to get their regular CEO updates
Classifieds
Growing up, my mom was a teacher at our local high school. Being so, she had access to the school districts "classifieds" site where employees of the school district could sell/buy items that other employees where buying/selling. I remember spending hours on this looking for items to buy or scouring my room to find items to sell. Of course, your intranet was purchased to make your employees' workday easier/more efficient. But adding in "fun" features that may not be completely work related is a great way to get people to want to go to the intranet.
5 more ways to engage staff on your intranet