3 Ways to Prioritize Your Intranet Portal with Minimal Effort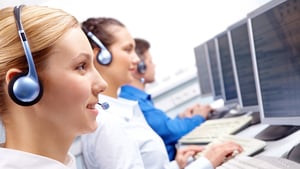 Host your Intranet on your vendor's cloud
It's common for an IT department to have responsibilities that span across the entire organization. In my experience speaking with IT professionals at our various clients, they're often stretched thin, always with a full plate of work. If this sounds like your organization, you may want to see if your intranet portal provider has the ability to host your Intranet on a secure cloud. They can often alleviate many of the IT portal responsibilities by offering things like automatic updates and patches, automated full site backups, proactive troubleshooting, and an overall simplified technical environment. Here at HospitalPORTAL, our hosting option has been very popular among our clients who have limited IT resources.
Additionally, with most Software-As-A-Service (SaaS) plans, you can enjoy upfront cost savings with monthly subscription packages versus paying a larger fee for an installed, licensed solution. For our healthcare clients, most software providers store applications at Tier 3, SOC2, HIPAA certified data centers so you can be sure that your data is protected and secure.
Don't take it all on yourself
Any good Intranet platform is designed in such a way where it not only supports but promotes the decentralization of content management. A good Intranet strategy include the spreading out of content editing to multiple staff. Regardless of what department you're in, the managing and updating of content on your Intranet should not just fall on one person, or even a couple people. To help spread some of the responsibilities, we suggest forming an Intranet or governance team around content publishing efforts. This team could consist of representatives from various departments who would manage the content on their respective pages or who would be responsible for delegating content changes to select staff. These representatives could be managers, administrative assistants, or typically anyone in the department who is proactive, capable, and willing to work within the hospital or healthcare intranet portal.
Furthermore, many vendors offer content management services for content editing and publishing or graphical changes or intranet design services. With monthly packages, you can easily defer the workload to your vendor to save time and money on hiring or allocating these efforts to an internal staff member. Check out our sample Intranet publishing guidelines here for more helpful tools in implementing a decentralized content management strategy at your healthcare facility.
Take advantage of your vendors
Although you may only manage this one portal, keep in mind that your vendor has experience doing this with likely hundreds of other organizations like yours. They have a wealth of experience, best practices, and other applicable information that could really help steer your team in the right direction. From the beginning of your project and throughout, you should be receiving ongoing support and maintenance. We provide a dedicated implementation specialist to guide you through all initial planning phases.
Many software companies will provide you with sample documents that you can re-purpose as well to alleviate some of the upfront administrative tasks in recreating Intranet guidelines or policy management organizational strategies. Our company offers a full-service integration. At the inception of the project, you will be provided with an implementation specialist for the roll-out to keep the project deliverables and milestones on track, and to offer helpful suggestions and recommendations on best practices for the project. Once you Go Live, you will then receive a dedicated client engagement representative for any on-going project needs. We encourage you to leverage our many internal resources. Don't hesitate to reach out to their support departments, schedule trainings, ask for tips, etc. They often will have an array of services that you can choose from to help lighten some of your responsibilities as well. Just remember, the success of your portal is (or should be) just as important to your vendor as it is to you.
To learn more about the HospitalPORTAL Intranet and Policy Management System, please schedule a demo or register for a trial site environment to test the features at your convenience.