4 Reasons Why Your Hospital Needs an Intranet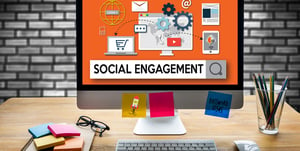 "Why does our hospital need an intranet?" You may have said this or heard this when discussing this topic amongst your staff. Most hospitals without an intranet get by on traditional methods of communication such as employee newsletters, email, shared drives, word of mouth, etc. The problem with these methods is that they are outdated, inefficient, and/or inconsistent. Considering all the budget cuts and shrinking reimbursements at most hospitals these days, it's time to focus on efficiency, quality, and compliance. Implementing an effective intranet can help support all of these initiatives. A modern intranet is much more than just a collection of links to documents and websites; it is the central communication platform for your hospital, it reflects the culture of your organization, and contains the tools your clinical and administrative staff rely on to perform their jobs.
Here is a list of reasons why your hospital needs an intranet:
Standardize and Streamline Communication. Most hospitals have multiple facilities and 24/7 staff. This presents many challenges when it comes to communication. Not all staff have access to the resources that are only available from 9-5 at your main location. Publishing information on an intranet gives you the ability to communicate with staff at anytime anywhere as well a provide a consistent message across the entire organization.
Also consider other more specific communication needs. An intranet can provide secure communications to different audiences within your hospital such as board members, physicians, managers, and departmental staff.
Policies & Procedures. Providing a one stop shop for accessing policies and procedures in a hospital is a must. The intranet is an ideal location for these documents and should include a simple end user inteface for searching and locating these documents. Beyond that, a modern intranet can support your policy review process by sending automated notifications when policies come due, recording electronic approvals, archiving prior versions, and tracking read acknowledgement for staff.
Self Service Tools. Self service tools increase productivity and efficiency. An intranet replaces your paper processes and provides electronic forms and workflow. Examples of this include time off requests, nomination forms, work orders, surveys, and feedback forms. Also provide centralized access and single sign on to clinical and other web based systems for staff.
Staff Engagement. Engaging staff is key to employee retention and satisfaction. An intranet can be a great way to support the culture of your hospital and make staff feel appreciated. Use the intranet for employee recognition and share stories about your successes. Let staff know about your programs in the community and how they can get involved. Post photos and videos of your staff to keep it interesting. Use this platform to ask for feedback and encourage a culture of continuous improvement.
So now its obvious why you need an intranet in your hospital. The question is how do you get started? Click to download our best practices guide on healthcare intranet implementation.