4 Ways to Improve Hospital Internal Communication With an Intranet
4 Ways to Improve Hospital Internal Communication With an Intranet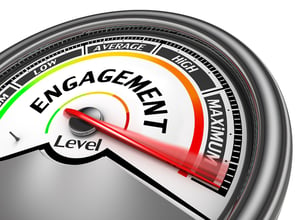 Has your hospital recently launched an Intranet platform but has yet to take advantage of the wide range of different features that it offers? One of the main advantages of having an Intranet is that it unites your hospital's various departments and allows for instant communication, file sharing, company updates, social connections, and more. Utilizing your hospital Intranet to its fullest extent will enhance your internal communications and create a more cohesive and environment for your staff.

Tip # 1 – Maintain engagement with frequent updates
If every time your staff logs in to the main hospital Intranet, they see the same information listed on the homepage, they will begin to lose interest in using the system. Your staff should be able to rely on this tool for updated announcements and resources. If the homepage is consistently updated with fresh, dynamic content, staff members will return frequently to check for new updates, news, and information leading to a more connected and engaged culture. Use the homepage to share upcoming events, new procedures or policies that need to be read, or even new employee hires. Other content that can be included are inspirational updates, staff achievements, photos, or videos. Ensure that your staff is able to see these interesting updates by having the Intranet platform configured to be the default landing page when they log into their workstations.
Tip # 2 – Utilize social networking tools for enhanced Intranet communication

One way to ensure that your Intranet is used to its fullest potential is to integrate social networking tools in everyday collaborations. Your hospital Intranet comes fully featured with a number of social networking tools that are guaranteed to improve communication among your staff members. Some of the features that are popular include blogs, RSS feeds, forums, and dedicated collaboration pages for projects. These tools help to strengthen the connection that otherwise would become diluted with email as the only communication modality.
Tip # 3 – Give your employees a voice
When your employees get a turn to share their own ideas and thoughts, they feel empowered and more like they are part of a team. This also encourages them to communicate when something needs to be changed or improved instead of staying silent. The result is better productivity and profitability for your hospital or healthcare facility with employees who feel more involved. Two ways to provide your employees with a platform for work-related self-expression is by utilizing the idea bank, kudos corner (forum), and blog feature of your hospital Intranet as well as utilizing surveys to get staff feedback on important issues.
Tip #4 – Make tasks simpler
Your healthcare staff has a great deal of vital responsibilities that they need to handle every day. Add in patient care, and these heavy workloads can be extremely stressful and challenging. Use your Intranet as a resource to lessen their time on task and offer ways for them to get to information as quickly as possible. Simple features like forms and workflows, calendars for schedules, built-in task reminders, policy management, ticket management, and physician/vendor directories can all provide quick and easy access to information, streamlining staff tasks and communication with other staff or management personnel.
There is no standard or clear-cut way to improve communication in a healthcare environment. The process needs to be explored by trying out each feature of your healthcare Intranet to see how they work best with your particular organization. However, by utilizing the communication tools available in your Intranet, you will be well on your way to uniting your staff and creating a more connected environment.
HospitalPORTAL unites physicians, board members, and staff by providing access to a wide range of features that encourage communication and collaboration. Learn more about our services by exploring our website today.