5 Helpful Ideas For Intranet Maintenance And Upkeep
Your medical Intranet keeps your workflow in check and your communications consolidated. However,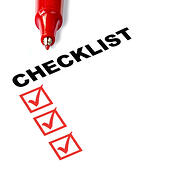 like any program, there are some general housekeeping tasks you can implement to ensure everything runs like a fine-oiled machine. Here are some maintenance tips for your Intranet to help keep everything up-to-date.
Troubleshoot Regularly
See what's working tech wise, from a usability standpoint, and what's fostering the most engagement. You can achieve this through employee surveys, analyzing the metrics on your Intranet, and self audits. Auditing yourself and seeing what employees think will allow you to pinpoint your challenge areas and things about your Intranet that are not working, so you'll be able to come up with the best solutions for improvement. Since the field is always evolving, you'll want to schedule these "checkups" regularly (once a month, or as often as needed for your organization) to best monitor how new solutions are working.
Intranet Design Refresh
A major usability factor on your Intranet is the design. After some time, your brand will evolve, or the usability isn't as sharp as it could it could be. When this happens, don't let the design grow stale. Every so often, you'll want to liven it up with makeover. Your vendor should be able to help you with a design refresh.
Organize Published Information Accordingly
The intranet newsfeed is a fantastic feature to update all employees quickly on breaking organization or industry information. However, not everything belongs in this area. Take the time to sort out the general information from the more refined articles, and put healthcare department-specific information on said department's section of the portal to ensure all of the right eyes are reading it. This might mean going back each week and re-organizing published information as you see fit.
Have A Schedule Of Compelling Content
You'll want to ensure staff is engaging with the Intranet while receiving and retaining important information in a positive way. Publish compelling industry content on a regular basis (once a week or every other week, so as not to overload their busy schedules). This can be done through an RSS feed from healthcare resources or via a blog kept specific to each department. For tips on writing content, check out our Intranet Content Writing Tips Guide.
Categorize Forums
Forums are a great way for employees within the same department or across departments to communicate with each other on work or non-work related subjects. Ensure these forums are strictly categorized for each of these said subjects, and allow staff members to enter and leave them as they please. Receiving notifications from too many forums can become confusing, overwhelming, or disorganized. Take the time as needed (once a week or once a month) to go in and reorganize, add, or delete forums to ensure they are clean and easy-to-use.
For information on HospitalPORTAL products and how we can work with your organization, schedule a free demo or request a quote today.
Find this blog post helpful? Download the PDF version now to keep in your files and refer back to!