7 Benefits of a Centralized Employee Intranet Site
Are your employees lost when it comes to finding information in your organization?
Is finding a policy or document an easter egg hunt? You NEED a centralized employee intranet site! Say goodbye to network drives and printed binders of policies. With a centralized employee intranet site your employees ALWAYS know where to go to get up to date information about your hospital. The following list illustrates the key reasons of having an employee intranet site.
There are countless benefits of publishing policies, procedures and forms on the hospital intranet site. The policies are in a single location with a single point of access.
The documents published are guaranteed to be current. You can even use the hospital intranet as a tool to review policies whenever they are up for review. And by publishing the documents online you eliminate paper or mass emailing. Easily Communicate Information with Staff and Physicians.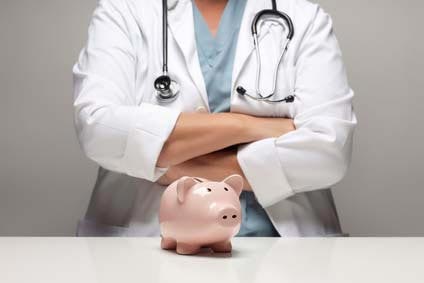 With a good employee hospitalportal platform process improvement is inevitable. A content management system for internal communications immediately improves enagement within an organization and quickly you will notice that internal processes are improved to utilize the intranet. The self service of an intranet site will reduce phone calls and visits by employees since the intranet site will answer many common questions.
3. Increase employee productivity and employee engagement with various self-service tools.
There are several keys to making the intranet a self-service powerhouse. First the intranet should contain links to the various electronic systems that the employees use and provide easy access by implementing single sign on whenever possible. Next it is important that the platform that the intranet runs on is easy to use and makes content publishing easy for even non-technical staff. That way the content is consistently updated and fresh since the content providers will be able to publish the information themselves.
The intranet should be laid out logically so that information can be easily found but it is important to also provide a powerful search capability to help employees quickly find what they are looking for when navigating the site doesn't help.
4. The intranet IS the central location for publishing Hospital-Wide or Department specific alerts or messages
Communicating alerts or messages has never been more easy and consistent. The intranet site is the only sensible place to publish alerts to the entire organization.
…belongs on the intranet and should be quick and easy to access
6. Publish physician resource information
Retention of physicians is crucial for every hospital. By publishing physician resources on your intranet you will engage your physicians to participate in communication not only with other physicians but with the entire employee base.
7. Hospital Financial and census information dashboards
Publishing census and financial summaries on the intranet is a great way to provide management with up to date numbers in an easy and safe way. The information can be protected so that only employees that should have access to the information will see it.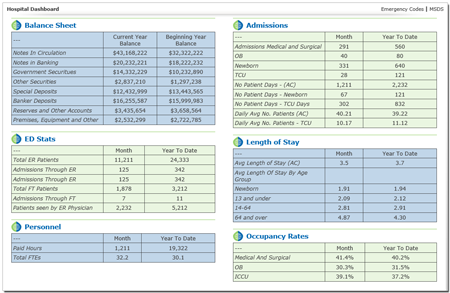 Centralizing employee communication on the intranet truly aids in efficiency and decreases frustration when looking for information. Your employees will love having one central place to see and publish information and they will quickly not be able to live without it.