9 Tips for Choosing the Best Policy Management Software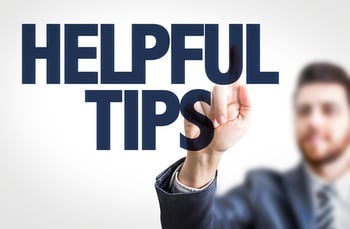 Policy management software is one of the most important pieces of software a hospital can purchase. It is an easy way to remain CMS, Joint Commission and HIPAA compliant and keep track of all of your vital policy and procedures documents. We all understand the importance of maintaining compliance and streamlining our processes, so let's take a look at nine tips for choosing the best policy management software.
1. Ease of Use: Difficult computer software or systems create chaos and frustration instead of making it easy to communicate with colleagues or share information. A Policy Management software should require little to no training to end users to search, locate and access policies.
2. Everything in a Single, Centralized Location: Digging through file folders on the computer requires time – time that your employees could be putting into more productive work. Your policy management software should store everything in a single location to make it easy to find everything.
3. File Support: Most establishments use a variety of file types including DOC, PDF, XLS and others. All of those file formats and many more need to be accepted and work well with your policy management software.
4. Flexible Interface: Workflow varies from hospital to hospital. You likely have a specific way of doing things and need to maintain a semblance of familiarity to reduce the likelihood of frustration with the new system. A flexible interface will allow you to arrange items and workflows how you need them to reduce confusion.
5. Revision Tracking & Version Control: Keep track of previous versions of documents and collaborate with others to create new documents with ease with revision tracking. This feature allows you to review previous versions of a document as needed. Version control is extremely important to be audit ready and compliant.
6. Easy Control Panel and Reporting: The control panel should give you a high level overview of the status of all policies specific to the role of the user. This helps staff monitor actionable steps involved with the policies and it keeps everyone informed of document statuses and current tasks. Reports should be easily accessible and easy to create in a variety of formats. Being able to report on all policies pending action promotes accountability and consistency in workflow.
7. Always Connected: The best policy management software should always be connected to one primary source of connectivity – the hospital Intranet.
8. Easy Search Capability: You absolutely must be able to search for, and locate, files and information with ease. Searching should be possible via keywords, titles, text, joint commission or CMS numbers. Whether you're looking up emergency preparedness protocols or hospital policies, the ability to find them quickly is extremely important to the quality of care your facility can administer to its patients.
9. Security: It is extremely important that your policy management software has a secure framework built-in that integrates with your Active Directory. Having secured access is essential to keeping confidential policy documents and hospital contracts protected and viewable by the right parties.
HospitalPortal.net is a hospital Intranet and Policy management software company that makes it easy to communicate and interact with staff, physicians, and board members in one, centralized location. It allows you to keep track of all policies and procedures and maintain compliance with ease. Call us at 866-580-7700 to discuss our software and to see how well it will work with your hospital.