Benefits of Automated Policy Management Software You Never Thought Of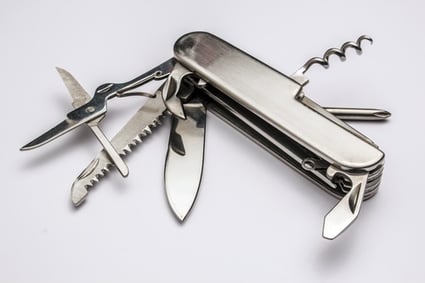 Automated Policy Management Software
can automate much more than just ….your hospital's policies and procedures. When considering an implementation or re-implementation of a policy and procedure management solution, hospitals primarily focus on utilizing the system for management of its policies, procedures and protocols.
However, a hospital policy management solution can address much more than automation, publishing and revision and approval tracking of policies and procedures. Taking the time to review potential applications of a P&P system in other areas of hospital's operations can lead to numerous benefits and automation opportunities.
Listed below are examples of hospital document types and information that could and should be managed in an online document management (or policy management) system.
Forms
– forms are prevalent in a hospital setting. They can be found on every floor and in every unit. They are used by both clinical and administrative staff. There are printed forms, PDF forms and on-line fillable forms. And, there are patient forms, HR forms, administrative forms, and clinical forms. While forms are often not as strictly regulated as policies or procedures, they too need to be properly organized, distributed, updated, and made accessible across the entire hospital. A policy and procedure solution can be easily configured to contain a searchable and well organized repository of forms that furthermore can be linked to and from applicable policies or procedures.
Standing Orders
– these condition specific written documents containing rules, policies, actions, and regulations are critical to operations of hospitals and used across many, if not most, clinical departments as well as by affiliated physicians and care providers. It is critical they are timely reviewed and properly approved. And it is equally important they are searchable and easily available to your providers.
Employee Onboarding Documents
– we all have been there. A new employee is typically overloaded with information, procedures and forms they need to complete, review and sign in their first few days of employment. While a well-designed Intranet can offer help to get new employees situated, it may be useful to consider carving out a section of your policy and procedure management system for onboarding policies, forms and documents. Having a short and concise list of policies or other forms in a single location a new employee needs to review can make the first few days of a new employee a lot less stressful and a lot more productive. At the same time features normally affiliated with policies and procedures – such as read acknowledgement – would make the job of a manager or department head much more effective when training and onboarding a new employee.
Case Management and Patient Education
– these patient centric, condition and treatment specific documents are often written and managed by hospital staff. They contain information on services hospital offers, additional help that is available and recommended course of treatment. Because these documents need to be frequently and periodically reviewed, having them incorporated into your P&P repository would make the process of patient education and case management document and handouts that much more effective.
Read & Sign
– In our policy automation or Intranet implementations we have seen numerous cases of specific departments or hospital leadership wanting to publish on an ongoing basis sets of documents for staff to read and "sign". This could include important changes to critical hospital policies, critical community announcement or new regulations that employees should be aware of. This feature can be easily accomplished with a policy management system by creating a separate document or document link repositories for that specific use either on a departmental or hospital-wide level.
Clinical Standard Work
– CSW is a documented approach many hospital use to manage how treatment is provided based on particular population or diagnosis. These guides need to be properly published, made accessible to providers and reviewed on an ongoing basis.
Staff Training Materials
– staff training materials can include anything from a new EMR system implementation documentation to fire safety training. Typically a Learning Management System is used to manage all training related information. However, a Policy Management solution can also be used to publish any other relevant or supporting information and documents that staff may need to complete their training requirements.
Contracts
– just like policies and procedures, hospital departments and units have a multitude of contracts that need to be processed and reviewed. There are physician contracts, property contacts, finance contracts, department and hospital contracts. Contract negotiation and contract processing is often done outside of any system. However, once a contract is approved, the actual documentation need to be accessible to designated staff. Furthermore, contracts may need to be reviewed on an ongoing basis. A policy and procedure management tool can be utilized quite effectively in those cases to manage contract review dates, provide access to the supporting documents or even support the approval workflow.
Click hear to learn more about features of HospitalPortal.net Policy Manager, or schedule an online demonstration to discuss specific needs your organization has that may be addressed with an online policy publishing an automation solution.
For policies and procedures best practices, download our free eBook.