Can a Hospital Intranet be an inexpensive alternative to Citrix?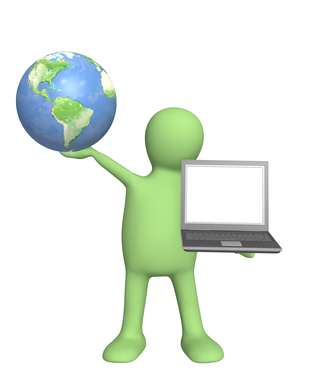 In the era of sequestration and deep budget cuts hospitals and healthcare organizations are looking for ways to retire expensive IT systems yet still be able to provide access to tools, documentation and information that its staff and physicians need to perform daily tasks.
Web based EMR systems can be accessed from virtually anywhere by authorized clinical staff and eliminate the need for other expensive technologies to retrieve clinical data. However, many hospitals following an EMR implementation still rely on Citrix technologies to grant access for its clinical and non-clinical staff to administrative communication such as policies, procedures, directories, call schedule, lookup tools, and forms. The benefits of technologies such as Citrix cannot be denied when there is a need to provide access to desktop applications. However, if your hospital still uses expensive Citrix licenses to provide access to shared folders or to its Intranet resources, certainly an externally accessible and secure Intranet is a better and more economical alternative for a number of reasons:
A well designed Intranet already serves as a repository for all hospital-wide and departmental communications. This includes up-to-date policies and procedures, forms, calendars, directories and schedules. Furthermore, Intranets eliminate a lot of clutter normally associated with shared folders that may contain outdated documents, draft versions and other non-finalized pieces of content.
A modern hospitalIntranet platform can automatically upon logging in display right on the home page information and content that is user specific. Board packets may be displayed for the board members, nursing staff may see important clinical announcements and clinical procedures, and physician office staff may have access to standing orders. This by itself can be an enormous time saver for staff and other users. But even more importantly it may eliminate a lot of frustration for your staff that is not the most technically savvy, or those that simply don't want to fumble through complex shared folder structures to download a standard document or access a piece of information they need to do their jobs.
An added benefit of using an Intranet as your hospital administrative communication portal instead of Citrix is that that the same marketing and employee relations information that is accessible to onsite staff on the Intranet suddenly becomes accessible to all your distributed work force and physicians. This results in higher employee and physician satisfaction, a factor that should never be overlooked.
For a hospital Intranet to be an alternative to Citrix it must be securely accessible from outside of the hospital internal network. This can be often accomplished using a 3rd party reverse proxy tool. However, many modern Intranet platforms such as HospitalPORTAL, already come with built-in and integrated plugins that enable secure access to users outside of the facility with no per seat or user license fee. Whether you already have an Intranet, or are just planning on building one, considering an Intranet to reduce some of your Citrix license costs can result in significant savings.
Get more information on the 11 Top Benefits of a Healthcare Intranet – Click the Download Now Button.