Create a Governance Group When Choosing & Implementing a New Intranet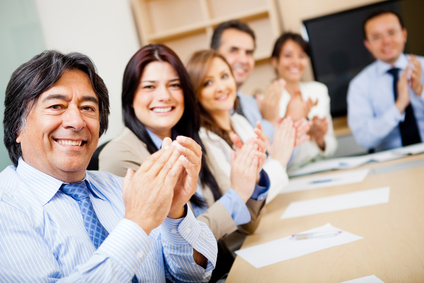 When considering an intranet project, a key feature to look for is its ease of use. Intranet platforms like HospitalPortal.net make managing content easy enough that non-technical department administrators can update information themselves. These types of systems are great because IT staff is freed up to concentrate on other mission critical tasks and department information is always up to date. However, they are only effective when the editors work together.
It is essential that there is a group of people that will be in charge and take ownership of the intranet in order for it to be implemented successfully. This intranet governance group can be composed of someone from Marketing, IT, HR, and/or various department administrators. The purpose of this group is to determine guidelines for the format and general look and feel of the intranet. They will also determine what information is suitable for the intranet.
It is a good idea to put together the intranet governance group before you find your intranet software vendor. If chosen well, the people in the group will be from various backgrounds within the hospital. The departmental representatives will have a better idea of what features are useful for them better than executives who may not be involved in the day-to-day operations of those departments.
Once your intranet vendor has been selected, the governance group will be in charge of determining standard fonts, page layouts, basic information for each department, and other material that will be displayed on the intranet. One of the keys to a successful hospital intranet is to make the site cohesive and consistent. These two traits will make it easy for users to find the information they need as quickly as possible. The governance group will put together the guidelines that other content editors will follow to create the cohesiveness the intranet should have.
The intranet governance group is often overlooked by hospitals but it is a very important part of a successful implementation. At HospitalPortal.net, we encourage our clients to form these groups early and to hold regular meetings. We also give them support and guide them through the process. If you want to learn more about HospitalPortal.net, sign up for a personalized demo.