Giving your hospital intranet a personality with it's own name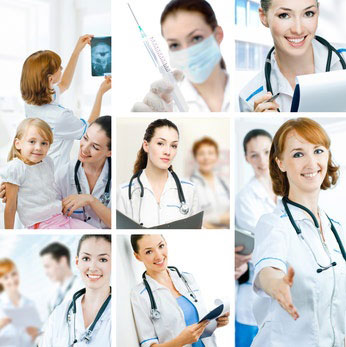 You wouldn't name your new born child "baby" would you? So why are so many hospitals missing the most important finishing touch when implementing an intranet portal and not giving it a name or identity? Giving your intranet site a name is the first step to encourage employee engagement in your intranet portal. A name gives the site a personality and eliminates any confusion your employees may have when discussing relevant topics pertaining to the intranet portal. Let's face it; there are employees out there that don't know the difference between an intranet and the internet or more importantly the difference between a hospitals internal intranet site versus the hospitals outside facing internet site.
So what goes into a good intranet portal name? The name should build on the hospitals corporate message possibly building off a corporate motto or slogan. A strong name is built off of a keyword or phrase that commonly repeats in the hospitals mission statement or corporate vision. It should be fun, short and easy to remember. Names such as "PULSE", "STAT"or "HUB" are common fall backs if a unique name that closely ties with the corporate message does not clearly present itself. Another great way to come up with the name is to roll out the intranet and in its first month live hold a contest or an online vote to have your employees engaged in coming up with the name. Of course you run the risk of having your intranet named "Colbert" after the popular comedian whose followers are notorious for having his name used in such contests; most recently with the Colbert name being placed on a room on the international space station. But all kidding aside having your employees engaged in naming your intranet will serve two purposes. It will get your employees not only excited about the intranet portal but force them to actually use it to vote or make their submissions. The naming contest can be built into the getting acquainted scavenger hunt or other hooks to force your employees to get introduced to your intranet portal.
In addition to identifying the intranet portal the name serves some other important purposes. With some minor networking configuration the name should be all that anyone needs to enter into the URL address bar in the browser from a corporate device to access the intranet portal which makes it extremely easy for everyone to know how to get to the site without the need for favorites or shortcuts. When an intranet portal site has a good name it will build on the corporate brand and is a strong internal marketing tool. A branded intranet is perceived by the employees as friendlier making the employees much more likely to relate and avoid being intimidated.
The intranet portals name IS important. By branding the intranet portal with a clever unique name you will encourage your employees to use your intranet and needless confusion will be eliminated. And if you have marketing resources available the name can be only the first step in making your intranet a great internal marketing tool targeted at your employees. The "Colbert" room on the space station is the limit!