Healthcare Organizations Receive Top Awards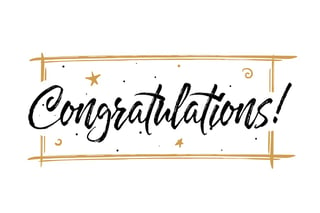 This fall we've had a great deal of inspiring moments that we'd love to share. Many of our clients have been nationally recognized for their amazing Intranets. Some of the award providers include the Digital Health Awards and the Pelican Awards. Both of these award groups have been recognizing healthcare organizations for their digital innovations for over 20 years. Through their dedicated award submission efforts, these select clients below were able to demonstrate creativity in functionality, content, and overall exceptional design to win awards for their organizations. We're so happy we can honor them again today for their outstanding Intranets.
HospitalPORTAL Clients Are Recognized for Digital Innovation in the 2017 Fall Digital Health Awards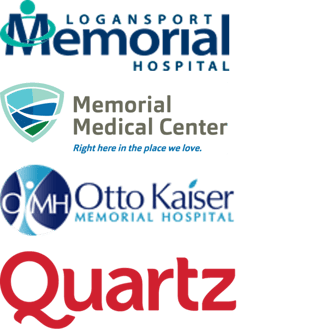 The Digital Health Awards competition is held twice annually and features 80 different categories in the following entry classifications: Web-based Digital Health; Mobile Digital Health Resources; Personal Digital Health Devices / Wearables; Digital Health Media / Publications; Digital Health — Social Media; and Connected Digital Health. The Digital Health Awards receives up to 400 entries each year. Winning participants will receive a gold, silver, bronze, or merit awards for their submissions.
Our clients listed below all entered the Connected Digital Health category with their Intranet submissions to receive Bronze Awards.
For Logansport Memorial Hospital's submission, they showed so many creative ways to distribute content to their staff. Through image galleries, directional content sections, expanded profile sections with staff pictures, comprehension quizzes, a virtual content library and more. Employee engagement was also an important part of this submission showing ways they can recognize employee achievements and engage staff electronically through their portal.
Memorial Medical Center's submission had so many wonderful highlights like their new employee recognition program that's already received over 240 nominations on employee accomplishments since July 2015. Or their dedicated page to construction updates letting their staff know about continuous improvements and areas that will be impacted. They also showcased innovation with their video educational moments, idea boards, staff directories, and daily team blogs to name a few.
Otto Kaiser Memorial Hospital's entry was filled with great content like the way they use their scrolling message component to highlight brief reminders or important announcements. This hospital showed a great deal of organizational innovation in how they used their forms and workflows features for HR Benefits (retirement plans, insurance forms, and payroll forms), and the meeting room reservations calendar for employee health screenings, training classes or clinic presentations.
You can see why Quartz Health Solutions received their Merit Award for their submission. Their entry was laced with creativity in the way they showcased their "Need to know" and "Nice to know" content sections on their home page helping staff to acknowledge topics that were the most relevant to them. They used their Intranet to house their bi-weekly newsletter content so they can mass distribute their news through email and their portal increasing the number of views on this vital information. With many pages dedicated to employee engagement like "WeRock and Teams at Play", Quartz Health solutions demonstrated ways to help employees interact with each other, management and the organization as a whole.
For information about the Digital Health Awards or to enter your organization's Intranet for the spring, please visit http://www.healthawards.com/dha/index.html.
Woman's Hospital Intranet Honored by Louisiana Society for Hospital Public Relations and Marketing
The Louisiana Hospital Association's Society for Hospital Public Relations & Marketing (LSHPRM) recently awarded Woman's Hospital, LA for the Best Hospital Intranet in the Electronic Communications Division at their 36th annual Pelican Awards.
LSHPRM is an affiliate society of the Louisiana Hospital Association. Each year, LSHPRM sponsors the Pelican Awards to recognize and encourage improvements in quality, effectiveness and overall impact of hospital communications, marketing and publications. This year, 20+ health care organizations were recognized with awards given in 34 categories.
Through the hard work of their Human Resources, Marketing and Information Systems departments, Woman's Hospital was able to go from an old, stale, unused platform, to a new, fresh and daily visited system. Their objectives for their redesign focused on "user-friendliness, making information easily accessible to their employees near and far, consistency to organizational guidelines, programming and brand culture, and to enhance employee engagement and interactivity." Their employees recognized this effort with the great feedback submitted through surveys as did the LSHPRM with the Pelican Awards. What a great honor to receive such high accolades for an internal project that so many staff contributed to. We're thrilled they selected HospitalPORTAL as their preferred vendor. We know that more great things will come to this organization as they continue to innovate and address the digital needs of their workforce.
For more information about the Pelican Awards, please visit http://www.lhaonline.org/?page=527.
HospitalPORTAL transforms internal communications into a powerful platform with features and functionality that helps every employee to perform their roles. Gain the advantage in terms of productivity, retention, and employee engagement now. Contact HospitalPORTAL for more information.