Hospital Emergency Communication: Spreading the Changing News about Ebola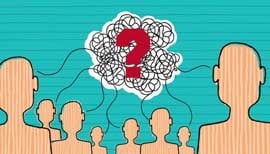 In this webinar, you'll hear about Ashtabula County Medical Center (ACMC) and its sudden bout with preparing for the Ebola virus hitting near home in Ohio. They were able to overcome the challenge with the help of a quick and effective Emergency Communication System.
John Broom, Public Relations Coordinator at ACMC, shares his story and insight on how they were able to use their intranet to keep order in chaos as well as provide timely updated information available to all staff with up to the minute information. The Intranet worked as a single source for reliable and accurate emergency information the staff could rely on.
Topics covered by the webinar include:
• The need for good internal communications
• Generational communication
• Adapting to the changing speed of emergency communications
Presenter:
John Broom is the Public Relations Coordinator for Ashtabula County Medical Center, an affiliate of Cleveland Clinic. He is responsible for all external and internal communications, under the guidance of ACMC's Vice-President of Business Development.
John came to ACMC five years ago after more than 20 years in journalism as a newspaper writer, photographer, and editor. He has also hosted his own radio talk show on a local Clear Channel station. John is currently studying to obtain his MBA in Healthcare Administration.