Hospital Intranet as a Task Management Tool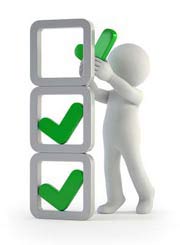 Hospital intranets are typically viewed as platforms that deliver access to vital hospital information, marketing communication, forms, and policies and procedures. While this is true, with the support of proper technology, an intranet can become one's daily workflow and task management tool.
An efficient task management system is one that is always in front of the user or at minimum is easily accessible; it lists tasks relevant to the user based on his or her job functions and easily links to the supporting information. A well designed and full featured hospital intranet fits well into the above definition.
Intranet is always in front of everyone
Likely, your hospital intranet is already in front of most of the users with the hospital. It is used every single day to look up organizational or department specific content and information. Also, it is the tool that hospital clinical and non-clinical staff already go to when looking up content they need to perform their daily tasks. In addition, hospital intranet systems are often set up to display specific content based on the current user profile including single sign on links to other web applications.
Integrated Task Lists, Reminders and personal News Feeds
Because modern intranet systems can be customized to display user specific content, such content can include user tasks and reminders. For example, HospitalPortal.net includes a specialized component called 'My Reminders' that automatically lists all relevant user-specific tasks and notifications, across all types of content and workflows within the system. This includes all document management tasks such as requests for policy review or approval, forms requiring the user's review as well as other specialized functions that may be assigned to the user such as posts requiring the user's moderation, help desk tickets requiring the user's action or even upcoming classes the user is signed up for.
Facebook-like features are slowly making their way into traditionally more static healthcare intranet systems. This may include functionality that will group all user relevant news feeds into a user-specific area of the system. In corporate environments these feeds include job specific notifications that in turn will serve as an ongoing task lists.
Relevant Content and Supporting Information
Finally, because Intranet system in a hospital already hosts both static and dynamic hospital content, any reminders, notifications and task-lists can easily and automatically link to a document, page or other piece of content that would allow the user to complete the related task. For example, a read acknowledgement request for a newly revised policy can directly link to that specific document and also allow for marking the document as read; a help desk ticket notification can link to a page where to user can resolve the ticket; or a job application notification may allow the hiring manager to view the details of the applicant with a single click.
Is your hospital using the intranet for task management? Please share your thoughts and ideas.