How An Intranet Can Help You Remain Compliant With IRC Section 501(r)
The IRS is amping up enforcement when it comes to IRC Section 501(r) in the form of field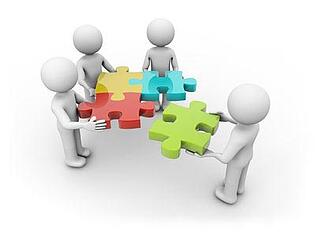 examinations. The rule ensures that charitable hospitals are tax-exempt and explains the criteria to remain exempt. However, organizations found not adhering to all criteria can lead to hefty fines and audits of other areas such as payroll, benefits, etc. That said, it's important to make sure your care center remains compliant with this section. Here are some quick ways that you can utilize your Intranet to help you follow criteria to remain tax exempt.
Make documents accessible
During an examination, the IRS might ask to see certain documents, such as your organization's plans in various situations. Create a section on your Intranet where these documents are organized and easily accessible at any time. Make sure each is clearly labeled so that you can use the intuitive search features to find what you need quickly.
Organize an internal audit
One of the best ways to prepare for an actual exam is to test yourself. Use communication tools and workflows provided to appropriately schedule and plan an internal audit. After the test audit, use your Intranet to communicate to staff what areas you need to troubleshoot.
Flag down issues
The Intranet contains a ticketing system that allows anybody to submit a ticket if they come across anything that is amiss. Should an employee discover something that is not compliant with Section 501(r), ticketing is a simple way to make others aware.
Monitor communication
The IRS may ask for proof of your communication and workflow pertaining to Section 501(r). It is simple to track and monitor this interaction on your Intranet, especially with a page or communication board dedicated to it.
For information on HospitalPORTAL products and how we can work with your organization, schedule a free demo or request a quote today.
Find this blog post helpful? Download the PDF version now to keep in your files and refer back to!