How Marketing Is Changing In 2017
With technology, culture and trends always evolving, its only makes sense that marketers need to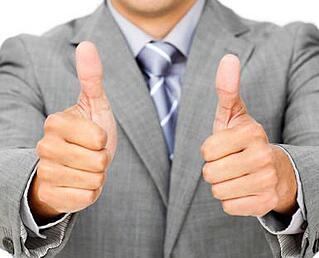 update the way that they communicate with their audience as times change. Greystone published a 2-part article about the marketing trends they predict to see for 2017, covering areas like content, channels, customers, technology and techniques. Now that we are well into 2017, we looked back and have listed some of our favorite takeaways here – from the trends we have seen, to the ones we've tried to incorporate, to the great ideas we have yet to implement!
Quality over Quantity
Less is more. In such a busy world, people don't want to be bombarded with too much information, especially if the material isn't relatable enough to them. Marketers are evaluating the content they provide and cutting back on "extra" areas. Maybe that means less contact with your intended audience. However, if the content that you do send to them is nothing less than the utmost value, it will make your brand trustworthy and your audience more receptive.
Email for the Win
Email may seem like old news, but it still works time and time again. Well-designed and interactive emails are on the rise, giving this classic method a dynamic upgrade. But, never underestimate the power of a simple, personalized email.
The Importance of Audio
Audio is becoming increasingly popular, and Greystone predicts that it will only continue to become more important. Podcasts and live audio on social media are examples of this. Greystone believes that giving your audience something to listen to delivers your brand's voice to them in a more concrete and engaging way.
Make it Personal
Customer retention is a huge concern for any marketing team, and Greystone believes that it will be a main focus this year. In order to keep patients, consumers, patrons, etc. coming back, marketers are working on connecting with their audience on a more personal level. This means tailoring content to each individual to make it best fit their specific wants and needs.
Blurred Roles
Collaboration is king when it comes to implementing successful marketing strategies. You've probably already seen it begin to happen – no role is clearly defined, but everyone does a little bit of everything. Greystone thinks this way of working will continue; roles will blend even more and workers will be expected to know how to do multiple things within the marketing sector. This kind of collaboration will help to produce more innovative marketing and multimedia techniques and ideas.
Read the full articles to see if Greystone's predictions match up with what you've seen, or to gain some new inspiration and ideas:
Additionally, what are some techniques you've been using to update your healthcare marketing strategy? We'd love to hear from you!
For information on HospitalPORTAL products and how we can work with your organization, schedule a free demo or request a quote today.