How to Manage the Onboarding Process Using Your Intranet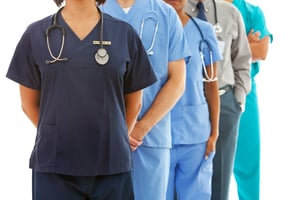 To best understand how to manage the onboarding process using your Intranet, some clarification about onboarding is in order. Successfully integrating new employees into your organization requires some initial steps as well as ongoing communication and progress monitoring. Since many requirements for onboarding fall on different departments and team members, it's vital to organize the necessary documents, provide a vehicle for collaboration and feedback, and allow both management and new hires to keep tabs on their "vitals" through reporting. Here are some essential ways to use your Intranet for new employee onboarding.
Create a New Employee Hub on Your Intranet
Depending on your preference, you can create a set of pages as a standalone section of the Intranet, or as a set of subpages under the Human Resources section. It's important to provide new employees with the URL to the Intranet and set up easy navigation to this new employee hub. This section of the site should allow new hires to fill out and e-sign forms, make benefits choices, learn about the organization and their department, access policies, download an employee handbook, and perhaps even engage with their coworkers before they even arrive for their first day on the job.
Efficient Onboarding – Providing New Hires Information Access Before Their First Day
In order to begin the relationship between the organization and new employee on the right track, having a lot of the paperwork done beforehand can be a huge benefit. It not only saves time; it allows the new employee to spend more time engaging with coworkers on day one and may even allow them to start the training process right away. However, until the person is fully onboarded, limiting their access to only the necessary information is an important consideration. With the HospitalPORTAL Intranet solution and Login Manager module, you can provide a new hire the ability to reach the Intranet from home while only being able to log in to the new employee hub.
Examples of "Before Your First Day" Onboarding Content for the Intranet
What types of content might be useful or interesting for new employees, or important for management and record keeping?
Benefits and Taxes
Some documents that can be provided are health and life insurance booklets and forms, retirement plan information, W-4 or W-9 forms, tax withholding and direct deposit forms, to name a few. The more forms that can be made electronic and utilize e-signatures, the better. Other forms can be downloaded, signed, and brought with the new employee on their first day of work.
How-To Content / FAQs
Starting a new job can be scary and overwhelming, so having information about where to go on the first day, who to ask for, what the dress code is, etc., can offer the new employee some clarity and peace of mind.
Manager Welcome Messages & New Employee Forums
Using a forum is a convenient way for a manager to set a welcome message for the department's new employees and allow interaction through comments.
Photo Gallery
A photo gallery is a great tool to show the new employee how the facility runs and what their coworkers are doing. Done right, this helps the new employee feel included and motivated to be a successful member of the team.
Policies and Other Documentation
New hires are probably wondering about a lot of things. What should I wear? How long do I have for lunch? What's the on-call policy? Can I ask one of my relatives to apply here? Who do I call if there's an emergency? Who sets up my workstation? What software will I have? Are there any telecommuting options? A great way to help new employees find all of this information is by offering well-organized pages of policies, forms, and other documents. If there are certain policies that they are required to read, you can utilize the HospitalPORTAL notice acceptance component to require read acknowledgment, track readership and maintain accountability.
More Onboarding Content for New Employees
Once a new employee starts, he or she will still need access to as much information as necessary to hit the ground running. Here are some examples of additional content and activities.
Org Chart
An organization chart shows not only a hierarchy of responsibility, but more importantly, who can be contacted for specific help or information.
Quick Links
A list of links to commonly-accessed content is always useful. These links can provide the new employee quick access to things like pay stubs, email, internal job postings, classifieds, cafeteria menus and more.
Training Resources
It's a good practice to have a written onboarding process, and part of this process should be to offer the appropriate types of training to new employees. Through your Intranet, you can provide new hires with a list of training to be completed, class registration (if appropriate), training documentation, audio, video – whatever it takes to assure that they are getting the support they need and completing the right steps to be successful in their new careers.
Feedback Collection & Comprehension Testing
While it's important to provide new employees with all of the tools and resources they need, this doesn't provide measurable and actionable data on their success, which should be closely monitored. You'll want to see how things stand 30 days, 3 months, 6 months, and 1 year after their hire date. There are a couple of effective ways to do this using your Intranet.
Collect Feedback
Whether you use HospitalPORTAL's online forms or simple surveys, or embed surveys created with online tools such as SurveyMonkey, feedback from new employees is vital for ensuring their success and satisfaction. It can also help in assessing the value these individuals add to your organization.
Require a Passing Comprehension Score on Policies
Comprehension quizzes can be attached to policies and employees can be required not only to take the quizzes, but to achieve a minimum score. If they don't achieve a minimum score, they can re-take the quiz. You can also specify how many re-takes are allowed. This is a way to verify that not only are employees reading the policies, but that they understand them well enough to be compliant.
Conclusion
Paired with well-planned and written onboarding policies and procedures, your Intranet can be an extremely valuable asset in the onboarding process. From being a single-stop resource for new employees to providing automation and actionable data, the Intranet can make onboarding smoother for everyone involved.
The HospitalPORTAL Intranet and Policy Management system is the #1 Intranet for Healthcare and Hospitals in the US. Schedule a demo to see the product in action and learn how the above tips and tricks can come to life!