How to use Your Intranet To Organize Internal Communications
A common issue among hospitals, long-term care facilities, and ambulatory surgical clinics is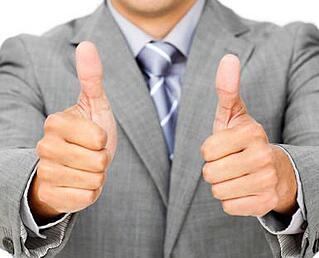 managing the large and constant volume of information. While there isn't an ideal amount of time to dedicate to review content since the majority of the staff is usually out on the floor, an Intranet provides a solution. Besides acting as a news source, communication tool, and organizational resource, an Intranet makes content review simple and quick. Read on to learn about how you can best utilize your Intranet to keep your internal communications neat, streamlined, and easy as ever.
Engagement tools: Social engagement tools such as blogs, forums, idea banks, etc. allow staff to communicate with each other regularly. These can be organized by department or smaller groups within – whatever will be the most simple for your staff to keep track of.
News resource: Whether there is breaking news within your organization, or important happenings in the industry, keeping up-to-date is imperative. Your Intranet acts as a one-stop shop for not just communicating with employees, but sharing the news. Keep a section on your navigation menu for popular or important news. Other options are to utilize the newsfeed on the homepage, or to send out a reminder for anything that is dire.
Learning tools: Being involved in the medical industry, your staff must constantly be educated. Your Intranet acts as a platform to spread awareness in the form of educational videos, tip of the day, quick quizzes and more. Spruce things up by creating contest questions and offering prizes to employees who answer the most correctly. Additionally, your Intranet makes for a fast and easy way for staff to register for required classes on their own time, or can provide online courses.
Employee services: Keep a section that provides basic information and answers to frequently asked questions pertaining to HR or payroll. This allows employees to have their questions answered with the click of a button. It also cuts back on the amount of emails sent to HR, which means a lesser volume of information circulating the organization.
Ask the CEO: This is a great tool to open communication lines throughout your organization. It allows staff to ask the CEO any questions they have via the Intranet without scheduling an appointment or waiting on emails.
Kudos corner: In such a hectic industry, it can be a challenge to speak with everyone individually. Provide a kudos corner to congratulate staff members on a job well done.
Analytics: Your Intranet contains a fast and easy way to measure analytics. That way, you have the ability to see what's working, what's not, and the changes you need to make moving forward to make for the most efficient communication system.
For information on HospitalPORTAL products and how we can work with your organization, schedule a free demo or request a quote today.