How Your Long-Term Care Organization Can Utilize A Policy Manager
Long-term care organizations have had their fair share of critique in terms of cost and competitiveness.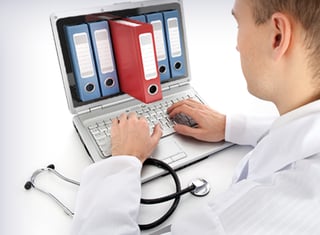 That said, those with loved ones in a nursing home, assisted living, etc. want to know that they are receiving the best possible care. Like any healthcare or medical establishment, keeping up-to-date on policies and procedures is major. Not only does it keep you compliant and audit ready, but it ensures your patients are receiving leading care. A policies and procedures management system can work wonders. Besides assisting with compliance, it keeps documents organized, automates workflow to make you more efficient, and integrates easily with your existing portal or system. Here are some of the highlight features of a policy manager that will be most beneficial to your long-term care organization.
Save Time Searching For Documents: The most important job in a long-term care facility is focusing time and energy on patients. By being completely digital, policy automation tools contain strong search functions with advanced filters and intuitively delivered results to save you precious minutes searching for or re-organizing documents on your computer. One of the best parts about this is the ability to customize your search results by tagging certain documents with keywords – this is especially helpful for audits. Another feature that goes above and beyond is your policy manager's ability to attach related documents to each other. That means that with one search, you have access to what you immediately need along with the opportunity to cross-reference other documents.
Save Money By Automating The Revision Process: Reviewing, revising and approving content just got a whole lot easier. Instead of printing, signing, scanning and re-uploading, a policies and procedures manager automates the workflow step-by-step, allowing staff to review, revise and approve digitally and with the click of a button. Additional inline editing features keeps the entire process seamless so there is more standardization and less risk for error when editing policy content. Besides saving time and creating a more organized system, it also saves money by cutting back on printing costs. However, just because the process is now digital, it doesn't mean that the collaboration aspect is lost. Communication is enhanced in the workflow by allowing staff to attach messages to the document as they send it to the next step. Additionally, policies that are declined will have a summary of changes attached to them to explain the edits. All actions taken on the policies can also be reported on which is extremely useful for any legal or regulatory obligations.
Track Changes To Ensure That You Are Audit Ready: Policies and procedures software automatically saves the all past versions of your documents. With a swift search, you can view the lifecycle of that document and all of the changes made to it prior to its current state. Making your process and organization transparent, this ensures a smooth and accessible audit trail. The system also contains other helpful features when it comes to version control, such as template control to keep branding and formatting consistent, auto archiving to make accessing previous versions a breeze, and automatic document indexing to keep policies organized by date. Additionally, the document URL and link never changes so you can make edits to a version and it will always be saved and accessible via the same link.
Notifications Make Your Busy Job Go A Little Smoother: With so much interaction with patients and their families, an important element of working at a long-term care organization is remaining personable and positive. Some days, that's easier said than done, especially if you're bogged down with the nitty gritty work. Leave it to your policy management system to keep document revisions organized. You'll receive email notifications throughout they lifecycle of a document, including notifications when your action is needed and what you need to do. You can access the document and get to work straight from these emails. If you are ever lost, you can run a custom report on the document to see what work has already been done for it or to test accreditation and compliance.
Utilize The Dashboard To Streamline Processes: One great organizational feature of your policies and procedures manager is a dashboard to keep staff up-to-date on the process of each document. Simple dashboards can provide high level overviews of what actions are still pending and where documents are at in the process. Employees can see the status of the document and any pertinent tasks that need to take place. Additionally, you don't need to go back to the search function to find the policies – you can click right on the document from the dashboard and get working. This feature adds an extra layer of organization and reminders to ensure that documents are being worked and moving throughout the workflow in timely manner.
Ensure Work Is Done To High Standards With Security Features: Your policy manager comes with a built in security system that requires staff to attest to reading and revising forms before moving it along to the next step. Documents are unable to be passed along or attested to without opening the documents first. This ensures readership of the most up-to-date policies, making for improved compliance and patient care. Another feature to assist staff and add extra security and readership is allowing users to subscribe to select policies. When a policy is updated, subscribers will receive a notification and are able to view the changes all in real-time.
As you can see, a policies and procedures automation software tool contains many features and functions that will greatly benefit your long-term care organization. While saving time and money, this product allows you to focus on taking care of others, while it helps to take care of you (or at least one important aspect of your work!) Learn more about our policies and procedures manager here.
For information on HospitalPORTAL products and how we can work with your organization, schedule a free demo or request a quote today.