Importance and Management of Internal Communications in a Hospital Setting
Effective internal communication is imperative in a hospital setting. Since information passed on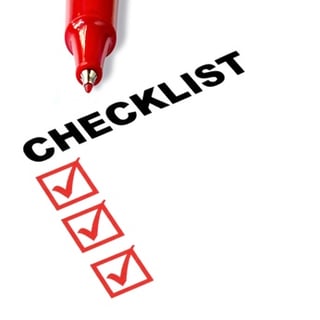 internally is often critical and time-sensitive, all channels of communication must be efficient and kept unclogged. With hectic schedules and numerous departments in a hospital, a smooth information flow can be challenging at times.
Internal communication reflects on external communication: the information shared with patients and their families. Maintaining healthy, open lines internally keeps employees well-informed and fosters trust and engagement between them. It allows them to better carry out their jobs while interacting with patients, which in turn reinforces the integrity of the organization. Your hospital Intranet portal consolidates information and tasks, making it a prime tool for keeping internal communications organized.
Here are some best practices for internal communications management:
Keep a Content Calendar
A calendar is a simple way to keep messages and thoughts organized. It provides one place for information across all channels. Knowing what news went out, when it went out, and what news still needs to be communicated makes it an automatic archive as well as a planning tool. Employees can refer to the content calendar for breaking news or to refresh on other happenings in the hospital.
Maintain a Regular Schedule
Organized and updated schedules on employee shifts, hospital happenings and patient care keeps employees in the know ahead of time. This keeps each department well-prepared. In the case of an emergency, an already smooth system will make it easier for employees to react efficiently and to know whom to contact if need be.
Tell Employees First
Whether it's an emergency, crisis, breaking news or new updates, information should always be relayed to employees before anyone else (and depending on the information, they should sometimes be the only ones to know). Important news should be relayed both through the Intranet and in-person. Sharing primarily with employers instills a sense of value
Utilize Question, Comment and Congratulatory Note Forums
While it is important to have open lines of discussion in person, employee forums on the Intranet keep employees consistently engaged with each other during hectic hours or times they may not be able to talk. Sharing comments, notes and information, as well as asking and answering questions will help build relationships while simultaneously keeping employees in the know and alleviating stress. Additionally, a congratulatory note forum to recognize employees for a job well done will make them feel valued and help break up the intensity of the job.
Make Training Resources Accessible
Consistent training is a crucial part of working in healthcare. Keeping resources, refreshers and training days and classes well-communicated and easily accessible to employees helps keep them up-to-date on the quickly changing industry. Making these resources available also communicates the advances within the hospital to them. Employees should know where to access these resources at any time and should know when new ones are provided and need to be reviewed.
Whether it's through the Intranet or in person, communication between employees should be open, organized and accessible to guarantee the smoothest workflow possible. While the Intranet is an effective, comprehensive go-to portal of information, it also helps maintain lines of communication in-person by well-preparing and well-equipping employees. Effective internal communications make for an overall more engaging workplace, and knowing how to manage it correctly makes it that much stronger.