Key Intranet Features Hospital Marketing Departments LOVE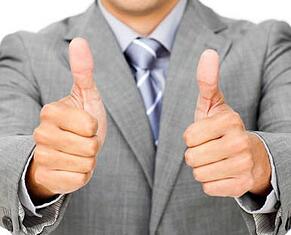 Hospitals' marketing departments often serve as the intranet's visionary and business owner, which usually bodes well for the intranet. Marketing staff are usually tech savvy, ahead of the curve, and have an eye for graphics that will not only promote the hospital brand but also reel staff in to interact with the intranet.
Marketing staff may find a fair amount of crossover content between the public facing website and the intranet. Examples that immediately come to mind are human interest feature stories, news, announcements, and promotion for fundraising initiatives. The marketing team is typically accustomed to planning their marketing calendar far in advance and may have literally hundreds of pages to maintain between public facing websites and the intranet, not to mention social media presence. One feature that can be a life-saver for busy marketing teams is the ability to set effective and expiration dates for content, allowing marketing calendars to be implemented months in advance with no guess-work.
Graphics capabilities that are flexible and have flair are sure to woo any marketing professional. This is where marketing pros can really strut their stuff. Features such as scrolling image galleries, flexible templates, and CSS they can tweak themselves as branding evolves over time warm the heart of marketing staff. In fact, the capability for marketing to do things themselves without involving IT is a huge plus when it comes to content management in general as well.
The ability to integrate outside web content, whether an AccuWeather widget or trade RSS feeds also appeals to marketing staff. For those who embrace the value of social business, internal social features can not only make your marketing team swoon, but also represent a way to boost the ever-important employee engagement. In our experience, more and more hospitals are adopting collaborative features such as chat functionality, leadership blogs, and newsfeeds. Many are even taking it a step further and publishing video blogs and other in-house produced videos to promote internal initiatives. Also, shrewd marketers can parlay internal social collaboration into external cheerleading via the social media they love.
Few marketers in the workforce today don't love analytics. Sure, it's an intranet, but knowing where the traffic is is critical to guide future content and organization of content. Once marketing teams come to the realization that the cafeteria page is bar none the most visited page, they can figure out a fun and creative way to use that to their advantage. Maybe instead of just posting the usual rotating menus, they can post nutritional information and support wellness efforts. Or publish a poll to get feedback on new menu items offered.
A great marketing team can spark pride in the organization in a way few can. So help your marketing department do your hospital justice by giving them the tools to excel. The results will speak for themselves.