Miracle Recovery Stories To Inspire Patient Care Workers
Miracles rarely consist of only a sudden and swift turnaround. They require the fight of the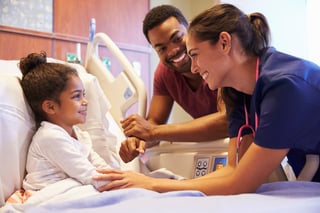 patient, the undivided care of medical workers, and the support of everyone around them. At least, that's what we've found to be true. Although there are many, many more, we've chosen to share some of these amazing stories to highlight the hard work, the fight, and the faith of all those involved.
Here are five inspiring medical miracles from the past year:
Vic's Story: Glioblastoma and a "Magic Johnson" Miracle
My passion to drive medical advancement is motivated by a race against time. Often, one of the first questions we hear from a person newly diagnosed with cancer is, "How much time do I have?" As physicians, we want to give them an accurate prognosis – along with as many days, months, and years as we can…Read More
Sound by Bella Bathurst Review – Losing and Recovering the Miracle of Hearing
If you had to choose, would you keep your hearing or your sight? In answering this perennial question, most people choose sight, says Bella Bathurst in this fascinating book, which documents her own voyage into deafness. But "if sight gives you the world, hearing gives you other people", and other people are as essential to our existence as air or light. To lose your hearing is to lose the social connections that make you who you are…Read More
A Story Full of Miracles: From Coma To Conqueror
It was every parent's nightmare – the call. It came at 3:50 a.m. Dan and Debbie Ferguson were sleeping in their Titusville home when the phone rang. On the other line was Tallahassee Memorial Hospital. It was Caleb, their 18-year-old son who had started at Florida State University a few months prior. There had been an accident. They needed to get there, and fast…Read More
During a routine blood work check, Heather and Ronald, Arya's parents, were alerted that her iron levels were very low. The technicians suggested Arya be looked at by a doctor, so Heather took her to the ER at Dekalb Regional Medical Center. After more in depth blood work, the results showed it could be Leukemia, but they were transferred to Children's Hospital at Erlanger for more tests. The tests at Children's Hospital at Erlanger produced the same results and Arya was moved to the Oncology department…Read More
What other inspirational stories have you found? Share in the comments below.
For information on HospitalPORTAL products and how we can work with your organization, schedule a free demo or request a quote today.
Find this blog post helpful? Download the PDF version now to keep in your files and refer back to!