Policy Management Automation Leads to ROI in Healthcare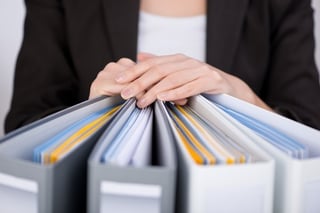 It's no secret that well-managed policies and procedures can save your facility money and even increase your profits. Everyone in health care policy management can reap the benefits. But here, we will take a more serious look at your ROI.
Reduce Exposure to Risks and Save On Insurance Costs
Policy management software increases employee adherence to hospital regulations and standards. As a result, the likelihood of errors and failures is decreased. Moreover, policy management software adds to your ROI by reducing exposure during different compliance checks and lowering the cost of risk assessment citations. Other common savings that can be achieved by using an online policy management system include:
Reduces your hospital risk reserve funds by reducing your risk exposure
Hospitals have to reserve funds for legal action based on risk exposure. If a health care facility can ensure all their policies are readily available for everyone and understood by every staff member, the probability of legal action is lower, thereby the amount of the necessary funds will be lower as well.
Keep a state of up-to-date readiness
With the right policy management software, current policies and procedures are always accessible and available to your employees. It reduces the risk of patient safety and assists your employees in following the latest regulations and standards.
Reduces risk of exposure to survey citations
With the policy management software, you can learn from the results of prior citations. It aids hospitals in the prevention of fines on the citations that haven't been mitigated.
Improve hospital brand protection, surveyor satisfaction, reputation, and credit rating
Have full control and transparency for team members to stay on top of the latest policies
Reduce errors by 40% on compliance reports
Get the Most Value Out Of Ready Compliance
Your hospital employees will benefit from the knowledge they get by having the latest information and updates. When your hospital is tested by risk assessments or governing agencies, you will pass the checks. The cost savings that come with the state of ready compliance include:
Reduce compliance citations
Reduce costs to maintain regulatory compliance
Reduce risk exposure by automating the policy elements of practice across different regulatory standards
Decrease the cost of compliance and spot checks by state and federal agencies
Reduce man-hour costs for compliance reporting
Reduce the cost of audits
Share knowledge amongst employees, improve team collaboration, and gain intangible benefits
Increase Hospital Reimbursements by Medicare
When hospitals have an effective way to reduce their compliance citations, they receive better ratings from Medicare and other programs. As a result, they receive higher reimbursements for all procedures. Besides, immediate accessibility allows you to focus on improving policies and procedures rather than spending time on updating binders.
You can also reduce the cost of governance by having the correct policies in place and consistently updated instead of trying to figure out which one needs which update.
Standardization of governance can also:
Help you react proactively to risks and changes in regulatory compliance
Increase business agility to accelerate a collaboration of new partners and hospitals
These are some of the factors that will affect your ROI the most. Healthcare facilities start accumulating their return on investment by deploying a policy management system. With these general estimates, you can determine your own savings and have an accurate picture of the ROI at your hospital for implementing policy management software.
HospitalPORTAL transforms internal communications into a powerful platform with features and functionality that helps every employee to perform their roles. Gain the advantage in terms of productivity, retention, and employee engagement now. Contact HospitalPORTAL for more information.