Quick Tips: How To Get The Most Out Of Your Policy Management System
A policy management system is a technological solution that helps your organization keep your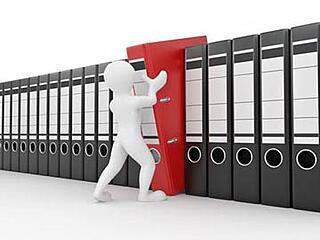 documents secure, organized, and running through a smooth workflow. While it automates processes, saves time, and takes some of the stress and burden off of staff, it still requires some TLC to truly work its magic. Here are some quick reminders and things that your staff can be doing to get the most out of your policy management system.
Utilize Notifications
Policies and Procedures automation systems typically offer many forms of notification when a document moves through the workflow. These include email updates, onscreen reminders, and control panel action overviews when a specific task is required from certain staff members. Make sure you have all forms of notifications enabled – or, that you enable them in a way that works best for your organization. Additionally, policy systems automatically kick out messages to the next person in the workflow outlining anything they might need to know to perform their task appropriately. This is a very helpful feature as it removes the manual efforts needed to alert the next staff member in the workflow. These friendly alerts are perfect to keep staff organized and on top of things during the busy workday.
Don't Put Off Revisions
Once a notification is received that action is needed, try to accomplish the task at hand as soon as possible. Keeping up on the reviewing, revising and approving process will keep workflow swift and smooth. By having an automated policy system in place, you can revise documents in just a few clicks keeping the workflow seamless and on schedule. Besides this, it ensures that your organization is always compliant and audit-ready.
Audit Your Process
Speaking of audits, it's not a bad idea to audit your own policy management process. Checking in on workflow allows you to troubleshoot any areas of risk or conflict. Additionally, it lets you see what you are doing well and how you can further capitalize on those spots while improving your policy workflow overall. This is also a helpful tactic if you are changing your vision or goal for the process.
Keep Lines Of Communication Open
As always, communication is key. Evaluate your processes and systems on an ongoing basis to find where changes or tweaks need to be made. A good way to address the positives or negatives of your process is to survey staff to see what they like about the process and what their concerns are. Be open to any ideas to improve your process in a way that is the most efficient for your organization. Most policy management systems offer much flexibility so you can customize the experience and workflow capabilities to the needs of the users.
Keep Things Digital
Older policy management processes usually involved handling documents manually – either fully in print form, or partially print and digital, from printing documents out, revising, and re-uploading. These methods are less secure, more disorganized and can carry human error risks. A proper policies and procedures automation system targets these problems with automated workflows, expirations and reminders, as well as productivity features like inline editing, and an auto-archiving system with custom reports for all steps in the process. We know it can sometimes be easier to print, or helpful to do so for your own records. However, there is typically no reason to with a policy management system. The documents are stored and easily accessible by staff, stakeholders, partners, or physicians keeping things organized, green (less paper and printing saves energy and resources), and safe—if possible it's best to keep documents strictly on the policy manager for increased security and confidentiality.
For information on how HospitalPORTAL Intranet or Policy Manager can help you remain compliant, schedule a demo or request a quote now.
Find this blog post helpful? Download the PDF version now to keep in your files and refer back to!