Simplify HIPAA Self Audits With The Security Risk Assessment Tool
With risk for viruses, hackers, and security breaches a threat to the healthcare industry, it's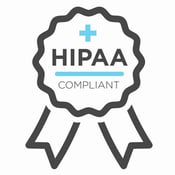 imperative to ensure that your practice is remaining compliant with various security measures. One way to troubleshoot problems on a regular basis is by conducting self-assessments. However, that may come with it's own set of challenges.
The Office of National Coordinator for Health Information Technology (ONC), the HHS Office for Civil Rights (OCR) and the HHS Office of General Counsel (OGC) collaborated to create a program that simplifies the self-audit process. They developed a downloadable SRA Tool (Security Risk Assessment Tool) that assists and guides organizations as they perform a risk assessment.
A few things to know about the SRA Tool:
-It is not required by HIPAA Security Rule
-It is a self-contained, operating system independent application (can be downloaded from Apple's app store for iPad)
-The app takes you through 156 "yes" or "no" questions pertaining to HIPAA security rules your answers will indicate whether action needs to be taken
-Resources are included with each question to help you understand context and specific threat or consequences
The above information was formatted from HealthIT.gov, where you can learn more about this helpful tool and download an SRA Tool User Guide.
For information onHospitalPORTAL products and how we can work with your organization, schedule a free demo or request a quote today.
Find this blog post helpful? Download the PDF version now to keep in your files and refer back to!