Small and rural hospitals and challenges with internal communications
It's not surprising that internal marketing and employee communications often fall to the bottom of a small or rural hospital's priority list. The reasons typically are very tight budgets and lack of trained resources. This in turn leaves the marketing staff at a hospital in a difficult position. On one hand they are responsible for keeping hospital staff up to date on both community and internal events. On the other hand they are deprived of tools, methods and resources to perform their jobs effectively.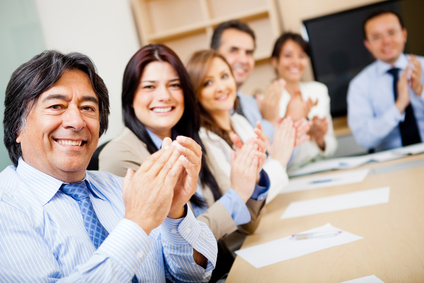 While there may be little that can be done to change the current financial situation of a rural healthcare organization, a very minimal investment and a slight change in how internal communications is perceived by an organization, can lead to very positive results and a huge increase in employee engagement and satisfaction, and further support an organization's goals and mission.
More than half of HospitalPORTAL clients are small and rural hospitals. The issues marketing professionals at these organizations face are very dear to our hearts as our support and implementation staff talks to them on a daily basis. The most typical complaints we hear is lack of effective tools for information dissemination and either lack of resources or lack of interest from hospital's departments in content creation.
The Right Tools
A typical toolbox of a small hospital marketing staff includes MS Word/Publisher, a printer and an email account. While that may be enough to create a printed announcement or an email attachment, the information would rarely reach the recipients in a timely fashion and will disappear as quickly leaving staff uninformed of critical internal or community information. Furthermore, it may be very difficult to categorize the information and separate departmental or internal announcements from community events.
The obvious solution is an Intranet – a very common employee web-based communication platform in mid-size and large companies all over the world. A misconception that an Intranet is an expensive and resource heavy IT project prevents small and rural hospital executives from looking in this direction. While a complex Microsoft SharePoint or Oracle Portal intranet implementation can be expensive, there are other affordable healthcare specific Intranet platforms – such as ours – that are out of the box customized for needs of small and mid-size hospitals and require little or no IT involvement.
An Intranet allows for content to be created as easily as creating a word document with support or built-in HTML editors, calendaring tools and online document libraries. Content can be categorized and placed on specialized pages (i.e. facility construction updates would be accessible via the facilities page, while HR employee benefit updates would be accessible on the Human Resources page). A robust Intranet system would also allow creation of interactive Training and Education content and classes, job openings, provider or staff directories, and online fillable forms. Also, content can be automatically set to appear or expire on pre-set dates, ensuring that information is fresh and accessible as long as it is current.
Finally, a well configured Intranet site would allow secure access to the Intranet from outside of the hospital. This specific feature can be often critical for rural hospitals specifically because of the huge role a hospital plays in a small community and effect it has on wellness of its residents.
Ensuring Staff Involvement
The second obstacle cited by our clients that prevents them from being able to implement effective hospital internal communications strategies is lack of staff involvement. Many times this challenge results from a hospital's culture which in turn is either a result of patient privacy awareness or simply lack of resources. What we often find out is the lack of involvement is simply a result of inability of staff to publish and disseminate information themselves. While PHI information should never be released, it is critical that information on hospital operations, events, announcements is transparent and accessible to all staff. It is important that hospital executives and steering committees not only explicitly encourage staff to participate in internal communications but also actively publish content themselves.
Intranets offer tools that can enable de-centralized content publishing. Furthermore, social tools such as blogging, commenting, self-managed user profiles, and online chatting are finally making their way to healthcare Intranets. With these tools individual staff can be empowered to contribute relevant content themselves quickly and efficiently.
Positive Impact
A very positive side effect of having marketing and other internal communication on the Intranet is creation of awareness of other job relevant content that can be also published alongside feature stories and community announcements. This may include hospital policies and procedures, clinical calculators and health content libraries, formularies, etc. And this in turn will further support hospital's mission and operational effectiveness.