Star Ratings and Patient Satisfaction
CMS Hospital Star ratings have made an impact on patient satisfaction by creating transparency and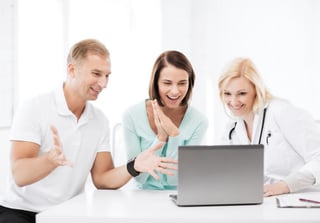 giving the patients more control in making informed decisions on what is best for them.
Despite it's intentions, controversies have swirled around the program, including the introduction of the Hospital Transparency Act to delay the updates of the program, stating the calculations for the ratings were incorrect.
Whether you are in favor or not in favor, here are some things you should know about CMS Hospital Star Ratings:
-The program was created in 2014 and uses a method to synthesize 64 patient satisfaction and experience data points into stars for patients to compare and make decisions based upon.
-The ratings take into account the Hospital Consumer Assessment of Healthcare Providers, meaning they are a reflection of patient testimony.
-CMS created the program to encourage patient empowerment and to help the make more informed decisions.
-The system has received criticism from the healthcare industry, and groups such as the American Hospital Association support the bill to delay and remove it's ratings.
-The healthcare industry supports helping patients make informed decisions, and would like CMS to improve it's current rating system. For this reason, hospitals are doing the best they can to provide the best possible data to CMS and other regulators.
Moving forward, some of the best ways to keep patients satisfied are through education and solid engagement.
This information has been adapted from Patient EngagementHIT. Read to learn more.
For information on HospitalPortal.net products and how we can work with your organization, schedule a free demo or request a quote today.