THE MOMENT OF TRUTH: EMPLOYEE ENGAGEMENT AFTER AN INTRANET LAUNCH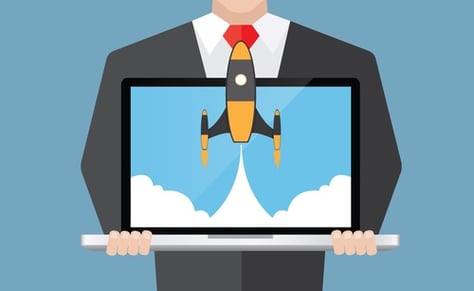 It's time! Months of hard work is about to pay off with the launching of your intranet. Is it going to be the opening of the floodgates of communication within your organization or will it be a trickle? Employee engagement is vital to a successful launch of your intranet. In this blog post we'll talk about ways to ensure that the intranet doesn't flop when you finally flip the switch at go-live.
The most important thing to do is to get your marketing team involved. They are the experts on getting the word out to people. If people don't know what changes the new intranet will bring, they won't bother to utilize it to its potential. Some ways that the Marketing team can get involved is to make posters with screen shots of pages, make a video tour of the new intranet, and making sure there is something in the newsletter about it. These things should highlight the aspects of the intranet that will make staff's lives easier, more productive, and that are engaging.Other ways to make sure that your intranet is a success right from the launch date is to get the staff involved with the intranet before they can even use it. How do you do this? Have a contest for naming the intranet. Have some suggestions of a couple names that you were thinking of and have the hospital vote on the best one. You could also have an open suggestion box to ask them what they want to see on the new intranet. These two suggestions help get the end user involved and makes them feel like they played a role in this important endeavor. We have also had clients in the past host an Intranet Launch Party. They set up a couple of workstations in the cafeteria or meeting room where staff can come in and browse about the intranet to get a preview. You can have information out for them as they come by and have food to draw them in.
Lastly, get your IT team involved. They can work their magic to make the intranet everyone's homepage so whenever they open the browser they'll see it. You can also have the browser open upon logging in so no matter what, they have to go to the intranet. Then have them create an easy to remember URL or address for the intranet site so people don't have to type in some weird server name that barely makes sense. So, use the IT team to make it as easy as possible to access the intranet so there is no excuse for users to not utilize it.
Now, there is going to be some getting used to the intranet from the staff. There might be some resistance as there always is when there is change. But hopefully by taking these steps before going live will make the success of your new intranet more likely. If you would like to learn about more ways to engage your employees with the intranet, watch our Employee Engagement Through a Hospital Intranet recorded webinar.