The Role of Policy Management in Digital Transformation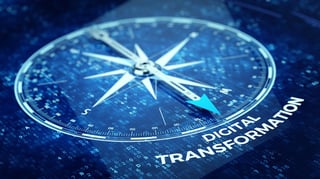 Properly done, digital transformation allows organizations to be more connected, agile, informed and secure, as well as reduce the costs of compliance and security. It can also encourage accountability amongst staff. The right policy management automation tool can often be the cornerstone of a successful transformation.
Why Digital Transformation?
Businesses around the world have to make a choice: either adapt technology and meet consumer and employee demands anywhere and anytime or become obsolete. Switching to an online policy management tool is one way to adapt as it is an intelligent tool that can deliver protocols that will ensure consistent processes. Policy automation can help your organization achieve readiness for any type of issue their faced with and demand accountability across an entire organization.
Online Policy Management Brings Trust and Involvement
You can use an online policy management tool for your advisory and monitoring needs. When you don't have efficient monitoring tools in place, your organizational compliance can be compromised. One of the strengths of a modern organization is the culture of trust it possesses as it influences decision-making, team-work, and collaboration and ultimately leads to the success of the business.
Policy automation can encourage engagement and involvement amongst staff with the organization's proceedings, and set clear expectations of how your staff should follow your workplace policies. When you can't communicate directly with your employees, it influences the information that reaches them. This can make an online policy management system a valuable asset.
Accelerate Your Digital Data
Nowadays, organizations have to maintain more data than ever and they struggle to get insights and analyze it. Most of them divide data by type, such as logs, events, performance metrics, employee training, etc. By deploying a comprehensive online policy manager, you will be able to generate insights that are forward-thinking keeping you focused on the digital transformation of your business.
HospitalPORTAL transforms internal communications into a powerful platform with features and functionality that helps every employee to perform their roles. Gain the advantage in terms of productivity, retention, and employee engagement now. Contact HospitalPORTAL for more information.