Tips to Get Started Managing Your Nursing Policies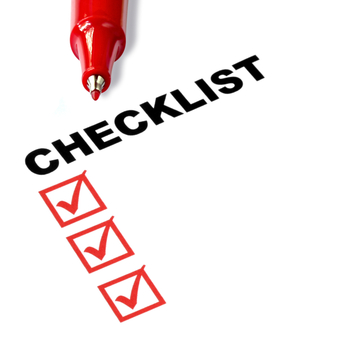 "What is your policies and procedures process?"

This is the first question I ask everyone when starting a policies and procedures project. More often than not I do not get a straight answer. This is the main reason I see that nursing departments struggle to manage their policies and procedures. Before you can be successful with managing your policies and procedures, you must define the process.
Many times the basic requirements of the process are dictated by a regulatory agency like Joint Commission, CMS, or MAGNET, if not all three. They may require you to ensure staff have access to policies and also that they are reviewed annually. If you are reading this blog post you probably already know this is easier said than done!
So let's talk process. Here are some of the questions you want to get answered when drafting a policies and procedures management strategy:
1. What are the requirements or standards we are trying to meet? – This will likely be driven by a regulatory agency
2. What are the review dates for each document? – Each policy must get reviewed, you may decide to have them all come due at the same time, or maybe you want to stagger them throughout the year to make managing the reviews and updates easier
3. Who are the people that will participate in the reviews? – Each document will need an author and an approver at the minimum. However, it is common to have co-authors, committee review, and multiple levels of approval.
4. What format do we publish our documents in? – Standardizing on a file format can make it easier to ensure all staff will have access to documents. Also consider the template and naming convention.
5. How do staff access policies? – Traditional methods include binders and shared drives. More modern approaches involve publishing on an intranet or web based document management system.
6. How do we communicate changes to policies? – Many times the policies are being reviewed and updated, however staff are not aware of the changes. Your strategy should include standards on how staff are made aware of changes to policies.
Ok, so if you can answer all these questions you are on the right track! The last thing you must do is communicate the process to those responsible for making changes to your policies and procedures.
I recommend you document the standards and develop a "policy on policies". This will allow you to clearly communicate the expectation to all responsible for managing/reviewing/approving/reading policies and procedures.
Defining this process will also be the basis for evaluating and implementing any policy management automation tools or software.
Want to learn more about tools to automate and streamline your policies and procedures process? Click below to watch a quick video on policies and procedures management automation for your nurses.