Using Your Intranet for Emergency Preparedness in Healthcare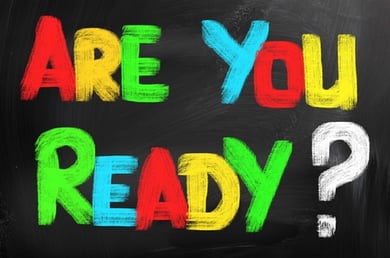 The use of healthcare Intranet software is a proven way for hospitals and healthcare organizations to plan, prepare and respond to emergencies. A most recent example of this is how our east coast clients were able to use their Intranets to communicate with staff, physicians, and stakeholders during one of the biggest snowfalls since 2006. These severe weather conditions caused enormous disruptions of normal activities in hospitals and other businesses. With the help of their Intranets, our clients were able to establish an infrastructure to enhance efficient communication among the staff and engage all of the concerned stakeholders to respond appropriately to the emergency. Emergency preparedness in healthcare has its challenges, by leveraging technology your organization will be ready for any crisis.
Additionally, when thinking of healthcare crisis management, we must be looking ahead and the CMS Emergency Preparedness Rule that is going into effect on November 16th, 2017. Please note the following types of healthcare facilities and providers that will be affected:
Hospitals
Religious Nonmedical Health Care Institutions (RNHCIs)
Ambulatory Surgical Centers (ASCs)
Hospices
Psychiatric Residential Treatment Facilities (PRTFs)
All-Inclusive Care for the Elderly (PACE)
Transplant Centers
Long-Term Care (LTC) Facilities
Intermediate Care Facilities for Individuals with Intellectual Disabilities (ICF/IID)
Home Health Agencies (HHAs)
Comprehensive Outpatient Rehabilitation Facilities (CORFs)
Critical Access Hospitals (CAHs)
Clinics, Rehabilitation Agencies, and Public Health Agencies as Providers of Outpatient Physical Therapy and Speech-Language Pathology Services
Community Mental Health Centers (CMHCs)
Organ Procurement Organizations (OPOs)
Rural Health Clinics (RHCs) and Federally Qualified Health Centers (FQHCs)
End-Stage Renal Disease (ESRD) Facilities
Two Ways to Use an Intranet for Emergency Preparedness
Regarding hospital emergency preparedness, clients can use their Intranet in two different ways:
1) To prepare appropriate logistics before the occurrence of an emergency
2) To communicate timely alerts and emergency policy and procedures all in an effort to eliminate risks to patients and staff
Using the Intranet to Plan for Future Emergencies
Before an Intranet is rolled out at your organization, it is suggested that content owners of the Intranet spend time creating a centralized location for quick access to emergency updates. By doing this early on, there will be a higher user adoption rate before the occurrence of an emergency plan ensuring maximum reach. For instance, all of the staff should have prior information on how to address different types of emergencies such as extreme weather conditions.
TIP: Create an Emergency Section on the home page that can be hidden when emergencies are not happening and made visible when an emergency occurs.
Notify Staff Ahead of Time
All of the departments must be adequately notified ahead of time if possible so as to eliminate such heavy reliance on the emergency departments and staff. External users such as clinical and non-clinical staff, leadership, and the board of directors must be brought in to participate in this process. In this way, a network is developed to adequately deal with the unpredicted challenges posed during emergencies.
TIP: Using content subscriptions, staff can be alerted via email notifications about weather condition statuses or possible risk areas within the hospital.
Highlight External Links and Resources
In planning and preparing for an emergency, an Intranet platform should contain essential information that links several stakeholders together. It should have links to different websites of the state, federal and local agencies. It must provide the full contact details for local Emergency Management Offices too. It should map information that emphasizes the local level response to an emergency as the starting and the final points. On the welcome page, the Intranet should contain essential information, protocols, and backup systems. Besides, HEICS command system, completely searchable policies, procedures should be easily and quickly accessible. It is suggested that the home page should be the default page for anyone logging into their workstations so the emergency information is the first thing they see.
TIP: Using external RSS feeds, your organization can pull news from local sources. Connect to internal data sources to feed census boards to determine bed availability.
Activate Alerts and Ticket Tracking
Before an emergency, all risks must be identified and broadcasted in a centralized location to enhance communication between facility management and all departments. The facility managers and vendors that maintain the facility need to be connected to the internal communication of the hospital so they can quickly react to repairs and incidents. If there is a wet floor or a blocked entrance way due to weather conditions, an Intranet's ticket management system can be a way to create a listing of actions needed.
TIP: Using a colored scroller on the top of all Intranet pages will alert staff to high-risk traffic areas like the need to re-route patients from an unsafe hallway or blocked entrance.
Schedule Emergency Drills
Developing a Hazard Vulnerability Analysis Chart should be used to evaluate the impact and possibility of the emergency occurrence, and to outline the resources needed to mitigate possible harm and other risks to the staff and patients. Emergency drills should be practiced at the operational level and an Intranet can serve as the communication hub to acquaint all personnel and to schedule and maintain involvement.
TIP: A class registration component can be utilized to track and control attendance.
Using an Intranet During an Emergency
During an emergency, the Intranet can be used to indicate the kind of emergency situation by using the Emergency Code Alert notification on all of its pages. The staff will be notified with accurate information on the best responses to deal with the situation through the use of the Emergency Action Wizard. The hospitals can provide an appropriate mechanism for treatment and link with other hospitals to defer patients if need be. The staff members must be notified of changes in workforce and schedules and be able to make arrangements quickly. Also, an up-to-date weather feed should be configured on the intranet homepage to help all the involved stakeholders monitor the weather conditions.
TIP: Using an On-Call Manager can help manage and communicate department schedules.
For more Key Tips on Using Your Intranet for Emergency Preparedness, please click here and download the quick tips guide.