Want to improve communication among Nursing staff?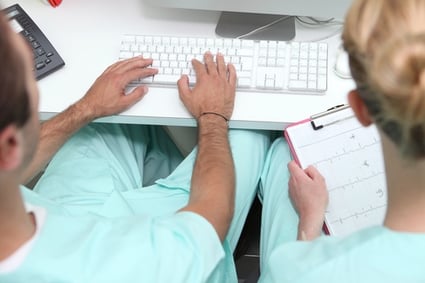 Nursing staff makes up 1/3 or more of most hospitals' staff, comprising the largest single component of hospital staff. Collaborative work is especially important to the field of nursing and roles can vary from direct patient care to case management, quality assurance and more. This varied and complex collaborative work environment calls for special attention on a hospital's intranet, yet many hospitals' nursing content on the intranet is lacking.
Critical information used on a daily basis by nurses is a seeming overwhelming body of content, all the more reason to provide an easy to use and search repository for this information. Content needed by nurses is varied; everything from Alerts and Operational Updates to Infection Control procedures to plans of care and order sets. Forms used by nurses are numerous and can come from a variety of sources. Daily tasks and Training and Education, including the onboarding process are among other information needs. Nurses have a need for quick links to many sources of outside information such as trade associations, state boards of nursing, disease and condition information, evidence-based practice, and more.
In order for a hospital to have a Nursing page that meets the needs of it's users and makes it easy to locate the needle in the haystack of information they are looking for, there must be a concerted effort around not only what to put on the intranet but also how to organize it. Tried and true methods such as card sorting have become a standard. It can very helpful to walk through "a day in the life" of different groups of nursing staff to understand frustrations and shine light on areas that can be improved.
For more ideas on ways to create a truly connected Nursing team with an outstanding intranet, watch HospitalPortal.net's recorded webinar "Build a Connected Nursing Team with an Intranet" that was presented live on January 23, 2014. Click here to view the recorded session.