What Digital Marketing Advancement Means For CIOs And CMOs
In the past, Chief Information Officers and Chief Marketing Officers had their own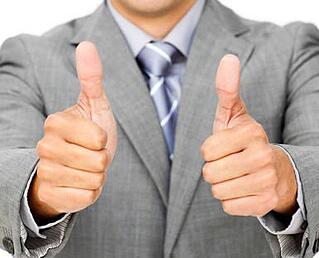 realms – separate jobs with separate tasks.
Now, with the digital age in full force towards the future, the once clear line between these two positions seems to be blurred. Consumers are craving more personalized experiences, and with the invention of apps, SaaS, and other technology, a huge part of the marketing world has gone digital.
CIOs are focused on the technology side – coming up with the best possible solutions to make things as user friendly as possible. CMOs are in charge of driving content and gaining audiences. But, as marketing continues to go digital, CMOs are expected to become more and more technologically savvy. And since CIOs are the technological wizards, their involvement with marketing is growing, making it helpful for them to understand their consumers and how they can apply it to their work. While CIOs and CMOs still own their respective expertise, it's in their best interest to work together in order to put forth the best possible consumer experience.
There's no doubt that as of recent, the marketing realm has been on fire. According to an article by ZDNet, many CIOs feel that the CMOs of their company lead their marketing technology exploration, with IT simply there for backup. While technological advancements such as digital applications making it easy for the less technology-savvy to move forward, a strong relationship and even balance of power between the two positions can only make their company stronger. They can make up for what the other might lack and power forward with innovation and user-friendliness.
While CIO and CMO collaboration increases, it seems to be the way of the future. However, that means aligning their goals and visions, and remembering the most important thing for their organization to flourish: the customer. Here are some quick tips to strengthening your IT and marketing relationships:
Come up with a cohesive goal for each project
You might be in different departments, but CMO and CIO visions should be the same: to create a personalized experience for the customer.
Establish governance
Be sure to balance out the power between IT and marketing department employees. Give each the reigns where they can bring the most to the table.
Hire staff who can speak a little of each language
As stated before, it's becoming important for employees to know a little bit of everything. That said, it's good for marketing staff to know some things about technology, while it's also beneficial for IT to be able to speak some marketing language. This will make collaboration smoother and understanding between departments simpler.
Remember To Test Drive
Your projects won't always be perfect the first time, especially as collaboration increases. Run some trial and error, try new methods and approaches, and find out what is most engaging for your audience.
For more information on the topic, check out these articles:
Who Controls The Marketing Tech Stack In 2017: The CIO Or CMO?
CMO vs. CIO: Who's Responsible For Digital?
4 Reasons Strong CIO And CMO Relationships Are Essential
Getting The CMO And CIO To Work As Partners
For information on how HospitalPORTAL Intranet or Policy Management System can help you remain compliant, schedule a demo or request a quote now.
Find this blog post helpful? Download the PDF version now to keep in your files and refer back to!