Win for ASCs: A Few Words on the 21st Century Cures Act
The US Senate and House of Representatives recently passed the 21st Century Cures Act. This bipartisan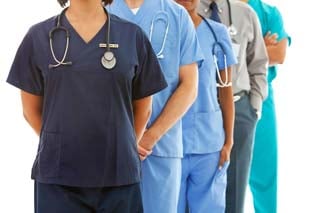 bill will work in the favor of ASCs and the healthcare industry by creating more transparency, giving a bigger voice to ASCs, and increasing patient trust by providing quality comparison data. In specific, the bill contains two key provisions that directly impact and benefit Medicare patients and ASC physicians.
The Technicalities
Medicare patients will now be able to compare differences in out of pocket costs and total expenses for surgeries when performed at various hospitals and ASCs. The first provision, Section 4012, directs the Secretary of the US Department of Health and Human Services (HHS) to provide these comparisons to patients in a public, intuitive, and searchable website.
The second provision, Section 16003, works to protect ASC physicians by authorizing HHS to approve certified electronic record technology (CEHRT) for ASCs. Currently, there is no CEHRT available for ASCs. This poses a problem as the law requires Medicare providers to utilize CEHRT for a fixed amount of patients. This means physicians who bring patients to ASCs face potential cuts in their professional fees. This section creates a workaround for ASCs.
Legislation Benefits
In addition to HHS, this legislation also requires CMS to post information on ASCs and hospitals that is accessible to the public. This data not only greatly benefits patients, but creates a more upfront relationship between physicians and patients and brings needed transparency to the healthcare industry.
This legislation adds an ASC industry leader to the Advisory Panel on the Hospital Outpatient Payment. The panel, which ASCs do not currently have a voice on, controls various aspects of physician payment rates.
Learn More
The information for this post was adapted from ASCA:
ASCA Applauds House and Senate Passage of Legislation that Impacts ASCs and ASC Quality and Access Act of 2015
Take a look at these articles to learn more about the good this ASCA-applauded bill will do.
For information on HospitalPortal.net products and how we can work with your organization, schedule a free demo or request a quote today.